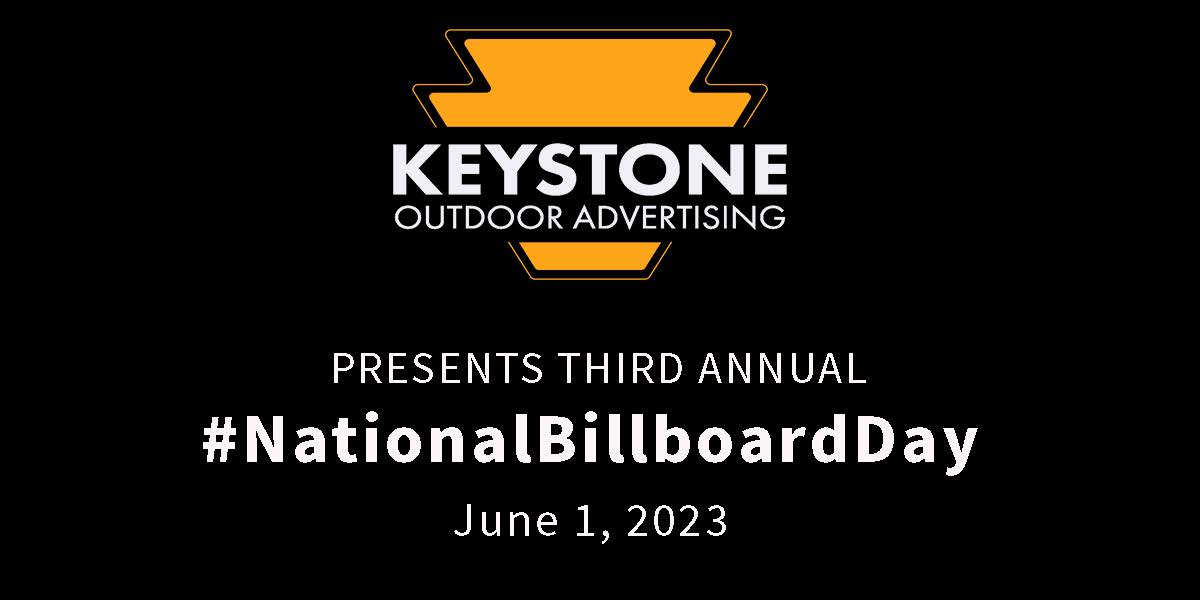 Philadelphia, PA —
Keystone Outdoor Advertising, Inc. celebrates year three of National Billboard Day today, June 1, by flooding their digital and social media networks with all things billboards and out-of-home. The team invites industry professionals, as well as local and national advertisers who use OOH, to share how billboards have helped improve business, create brand awareness, or helped spread an important message. This day is meant to share how powerful and influential billboards are to the public.
"Having made this day official in the national archives in 2021, we are excited to continue the momentum and encourage all outdoor companies throughout the country to celebrate with us! We are excited to hear about how billboards have impacted your business and why you love billboards as much as we do! Share your story on social media and don't forget to tag @KeystoneOutdoorAdvertising and use the hashtag #NationalBillboardDay", said Jessica Cheesman, Chief Operating Officer.
Proudly serving the City of Brotherly Love and beyond for over 45 years, Keystone Outdoor is the Philadelphia DMA's largest independent OOH company offering premier static, digital bulletins and transit advertising covering the most in-demand roadways, inner city neighborhoods and suburbs.
Visit https://www.nationaldayarchives.com/ to see the official listing.