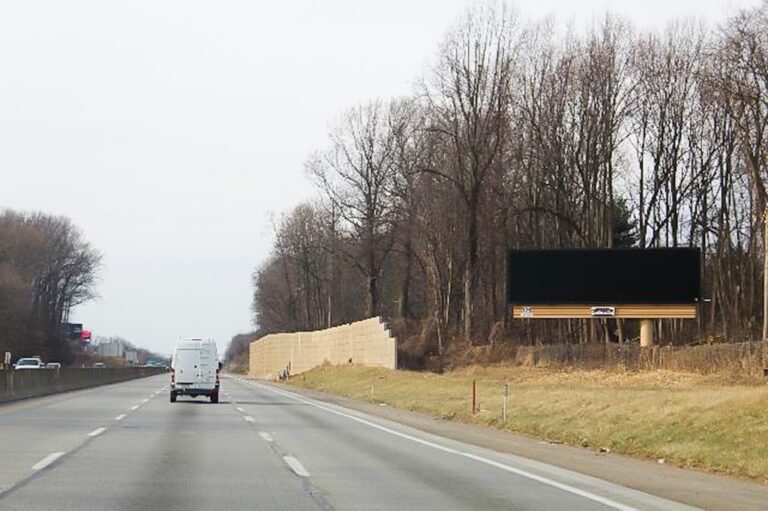 NEW TO THE (INVENTORY) CREW
Keystone announces new digital unit on the PA Turnpike in Bucks County
Philadelphia, PA —                     
Keystone Outdoor Advertising is excited to announce the completion of a new digital billboard, unit 804, officially lit on the PA Turnpike in Lower Southampton, Bucks County and shining bright at Mile Marker 348.8. Vice President Joseph A. Felici says, "This new construction digital sign brings highly sought after coverage in Bucks County, and another A+ unit to our growing plant."
This new unit, located Westbound I-276 between Exits 343 and 351 can be seen around the following areas:
Heading to: Horsham, Willow Grove, Jenkintown, Ambler, Plymouth Meeting, King of Prussia, 476 and the NE Extension
Coming from: New Jersey, Bristol, Bensalem, Philadelphia
Points of interest: Sesame Place, PARX Casino, FT Washington and Tyler State Parks
The addition of this unit to Keystone's plant will provide their client's superior coverage in this heavily traveled area with 179,427 impressions per week. It also shows the growth and strength of the company. "I am so proud of Keystone and our growing inventory, and this digital unit is another testament to that. We're taking on new inventory, we're building new inventory and we'll continue to do so in 2023!", says President, Dominick Cipollini.
The perks of a digital billboard include no production or installation costs, the opportunity to change messaging as frequently as needed and the ability to utilize Keystone's dynamic content tool which allows real-time updates like weather, live countdowns and more! Digital billboards are the cutting-edge advertising tool.  
Proudly serving the City of Brotherly Love and beyond for over 45 years, Keystone Outdoor is the Philadelphia DMA's largest independent OOH company offering premier static, digital bulletins and transit advertising covering the most in-demand roadways, inner city neighborhoods and suburbs.