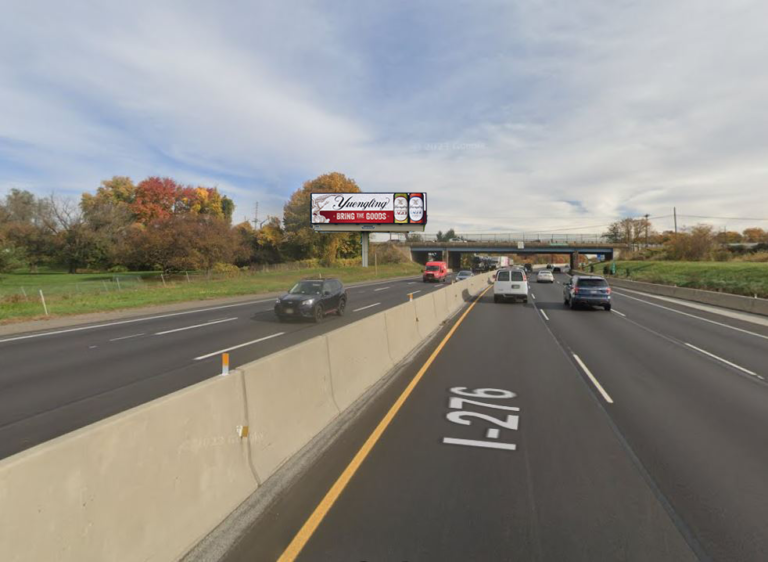 ANOTHER DAY, ANOTHER NEW DIGITAL
Keystone announces its second new digital billboard in just two months
Philadelphia, PA —
Keystone Outdoor Advertising is once again excited to announce the completion of another new digital billboard, unit 805, coming just less than two months after completion of unit 804 in Bucks County. This new unit, also in Bucks County, is located on the highly traveled I-276 at PA 322 and visible when heading westbound.
Jessica Cheesman, Chief Operating Officer, and part of the Keystone development team said, "Our growth is rapid, and we aren't slowing down. We can't wait to share more exciting news like this throughout the year as our plant grows."
This new unit, located Eastbound I-276 between Exits 343 and 351 can be seen around the following areas:
Heading to: Southampton, Feasterville-Trevose, Richboro, Philadelphia via US-1 South, Bensalem, Hulmeville, Parkland, Langhorne via US-1 north, Street Rd. PA 132, Bristol, NJ via NJ Turnpike Exit 356
Coming from: Huntingdon Valley, Hatboro, Upper Moreland, Willow Grove, Horsham, PA 611, Ft. Washington, Ambler, Flourtown, PA 309, Plymouth Meeting, King of Prussia
"We've heard from many of our clients and agency partners that they'd like to see more digital coverage in the Lower Southampton area of Bucks County, so we put our heads together and got to work!", said Joe Felici, Vice President of Keystone. "Our growth is strategic. We can always guarantee that we have the best of the best in our DMA."
As you may know, the perks of a digital billboard include no production or installation costs, the opportunity to change messaging as frequently as needed and the ability to utilize Keystone's dynamic content tool which allows real-time updates like weather, live countdowns and more! Digital billboards are the cutting-edge advertising tool.
Proudly serving the City of Brotherly Love and beyond for over 45 years, Keystone Outdoor is the Philadelphia DMA's largest independent OOH company offering premier static, digital bulletins and transit advertising covering the most in-demand roadways, inner city neighborhoods and suburbs.