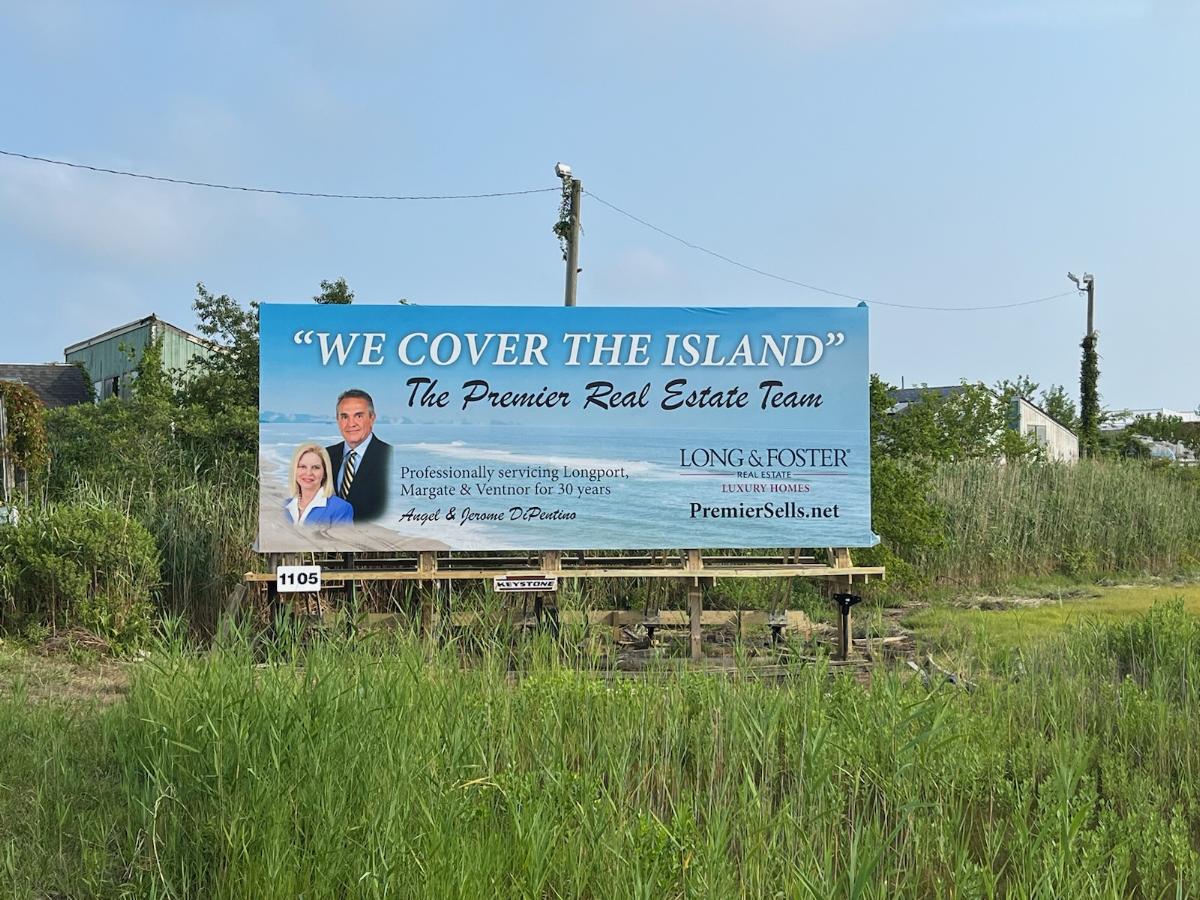 STARTING FRESH IN ATLANTIC COUNTY, NJ
Keystone's static unit on the Margate Causeway gets rebuilt in time for summer traffic.
Atlantic County, NJ —               
Keystone Outdoor Advertising has rebuilt their static unit on the Margate causeway in Atlantic County, NJ, giving clients the opportunity to advertise on it just in time for the busy summer months. This renovated unit is complete and ready to catch the eyes of the 27+ million people who drive into the shore area each year.
"With this unit located just outside of Margate, Longport and Atlantic City, one of the most popular destinations in the U.S.*, we are so excited to have it renovated and ready to go for our clients for the peak summer months. Travelers heading to the casinos and the NJ beaches can expect to see these beautifully renovated billboards popping up all throughout the year", says Jessica Cheesman, Chief Operating Officer.
Keystone outdoor acquired Shore Sign Service, Inc., an Atlantic City billboard plant, back in October with the goal of converting the units to the well-known Keystone branding along with rebuilding and face-lifting where needed. Joe Felici, Vice President of Keystone says, "We've got big plans for our Atlantic City inventory over the next two years and we are excited for our clients to see how beautiful these units turn out after the proper TLC they need. Be sure to keep an eye out for Keystone this summer when heading to the Jersey shore, because you can't miss us!".
Proudly serving the City of Brotherly Love and beyond for over 45 years, Keystone Outdoor is the Philadelphia DMA's largest independent OOH company offering premier static, digital bulletins and transit advertising covering the most in-demand roadways, inner city neighborhoods and suburbs.
*https://visitnj.org/city/atlantic-city