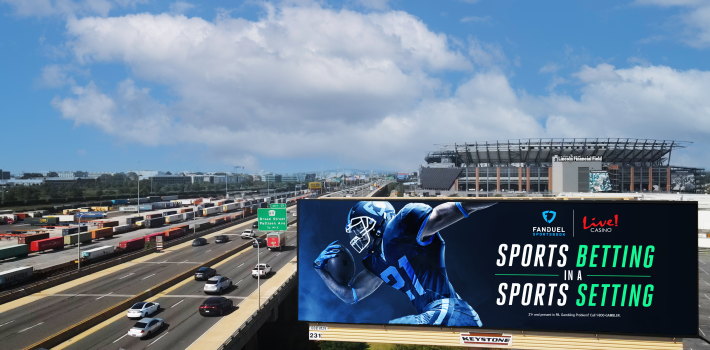 Digital Billboards – What's Trending?
If you happen to notice that more digital billboards are popping up over the past few years, you are not wrong! It appears digital structures are becoming more in favor with both vendors and advertisers alike. As you know digital billboards are flexible, they can be dynamic, and they can be very convenient!
Do you have a last-minute campaign you need to push or some extra advertising cash laying around that you are looking to spend? Digital outdoor advertising is likely the way to go. There is almost no extended lead time needed for digital OOH and your artwork can be uploaded in minutes! Pretty cool, right? However, what I've just talked about isn't necessarily new in the digital OOH world, so, let's talk about what is…
As someone who spends a lot of her time involved with our digital billboards and the campaigns of our digital clients, I have noticed a few new trends over the years. Long gone are the days of just sending one piece of creative for your digital campaign and calling it a day. Clients are now utilizing all the digital capabilities that can make your business stand out. I have clients that send over two creatives or even six creatives! Let's utilize your digital spot the best we can and get all of your important content out there to thousands and thousands of commuters!
We have also seen a big up-tick in advertisers who host events, ie: Concert Venues, Casinos – using our digital space to promote multiple events that are scheduled for many months ahead. What works out well for those clients' promoting events is that once a show is sold out, we can pull the creative immediately. In this post pandemic world, more and more people are looking to get back out and participate in the normal activities they used to like concerts and events. We are so happy to see these events coming back in full force, and even happier to see the venues promoting them on our digital billboards! 
Another big category that I have noticed utilizing digital over the past few months is "Home Improvement". We've spent A LOT of time in our homes the past few years and probably noticed some things we really should fix up. With that being said, I feel like people are investing more in their properties and their home up-keep and the home improvement companies are taking advantage of this! HVAC companies, plumbing companies, mattress companies, appliance companies and more have been buying up digital space to get in front of this big audience! Our digitals provide them the ability to change their creative in minutes based on their current sales or promotions. Need to blow out some washers and dryers to make room for new inventory? We've got you covered. Put it on a Keystone digital billboard!
Digital is always going to be a great tool and exciting addition to any advertising campaign. It has always been an indicator of what is currently trending in the advertising world and we're always looking forward to the future and what is next in OOH.