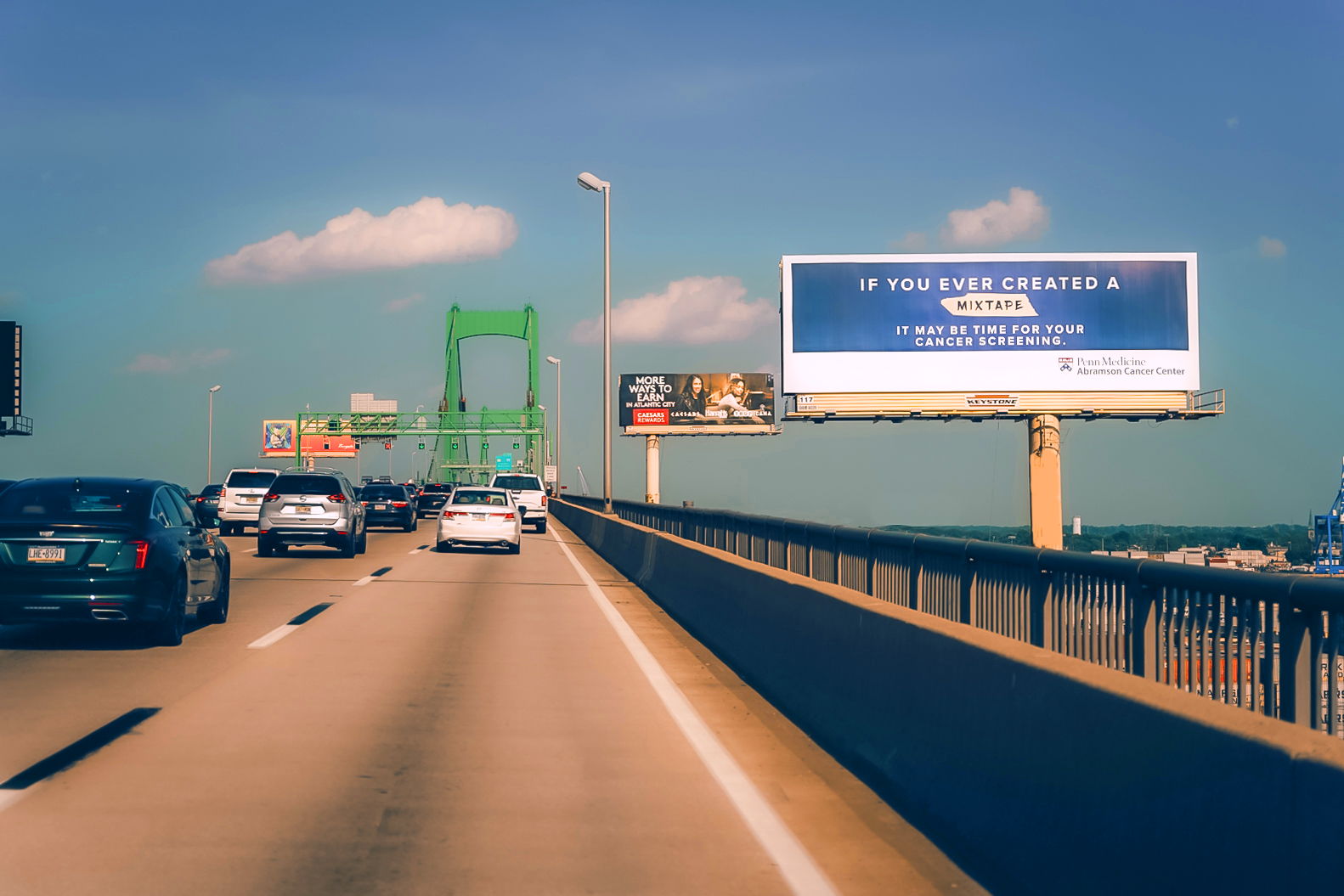 The State of the Industry – from the Independent Perspective
By – Lisa DiFelice
Outdoor advertising continues to win the fight for placement of advertising dollars and guess what, we are back and better than ever! Out-of-home companies continue to pivot, explore, and grow to remain key in our client's advertising plans. Keystone Outdoor Advertising is leading the way for independent OOH companies here in Philadelphia.
As per OAAA.org, outdoor advertising is continuously growing with demand of various businesses. By the end of 2023, out-of-home advertising will have an expected $11.7 billion total spend in the United States.
Companies invest in the outdoor advertising marketing strategy, as it's an effective way to reach more people with less effort and most importantly, less dollars. Additionally, out-of-home ads are more effective than other forms of advertising. Check out these numbers:
*382% more effective than TV
*200% more effective than print
*63% more effective than radio to lead consumers online
*source:OAAA.org
At Keystone Outdoor Advertising, we have seen advertiser spending up with a high demand for market penetration. Outdoor advertising continues to be well received and as the largest independent billboard company in Philadelphia DMA, we are at the forefront of delivering our clients:
Great inventory
Staying ahead of the competition
Advertiser first mentality
Service, service, service
Competitive rates
Added value
As we work to wrap up 2022, we anticipate working hand-in-hand with advertisers to offer new opportunities in 2023:
Growth and development including new acquisitions
Programmatic offerings
Affordability
Tailored and targeted package offerings to fit into your budget
Interesting in working with Keystone? We can't wait to chat! Email me at [email protected] and let's talk billboards!