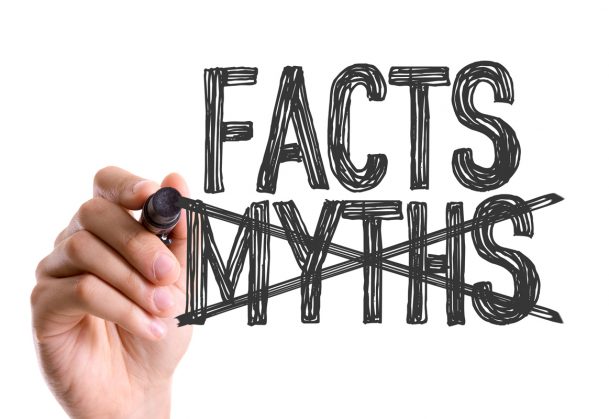 The 3 Biggest Myths About Out-of-Home Advertising
By: Jessica Cheesman
Over the years, especially the last few, out-of-home has evolved in many ways.  Despite these changes, there are many misconceptions that still seem to linger around our beloved medium. (Just because it's been around the longest, doesn't mean it hasn't changed!)  We'd like to take a minute to debunk some of those myths.  
Myth #1:  Out-of-Home advertising is very expensive. 
This is simply not true. In fact, most people don't realize that it is quite the opposite.  Out-of-home offers the lowest CPM amongst all traditional media – averaging around $5.  For advertisers looking to drive results in specific areas or targeting, there is a way to do it on any budget.   
Myth #2: Out-of-Home lacks data.
Any good advertiser uses data to research, plan and execute their campaigns.  And rightfully so, should want to know what return they get from their spend.  Out-of-home buying platforms of late do just that.  Now it's easier than ever to find your audience precisely through demographics, behavior, and purchase-based targets.  Plus, foot-traffic and mobility data make choosing the perfect OOH units for your audience that much easier.  
Myth #3: Out-of-Home is only good for brand marketing.
OOH is a powerful medium – essential to any marketing mix. It's true that in the past OOH was heavily relied on for brand marketing campaigns, but let's not forget where OOH started.  In the beginning, OOH was a highly localized, direct response medium – found on a plethora of surfaces where we live, work and travel. OOH is designed to influence an immediate response before even getting home.
Getting back to the marketing mix – OOH has a direct link to digital media, acting as a booster for online engagement.  A customer sees a billboard and can take immediate action on their phone.  OOH delivers 4 times more activity per dollar than any other offline media.
The bottom line is that OOH is important.  It drives awareness, creates brand affinity, amplifies other media and allows advertisers to extend their audience engagement in ways that other mediums cannot. OOH is always turned on, and that impact is undeniable.